The Terrybaun Story
Ireland's oldest pottery, Terrybaun, fired its first kiln in August 1950 in the remote and beautiful location by the lakes of Pontoon, County Mayo. The site of these first and subsequent firings was chosen by owners Grattan Freyer and his French-born wife, Madeleine Giraudeau. The pottery ran for thirty-three years under their direction and is now owned by Madeleine's nephew Henri Hedou and his wife, Fiona.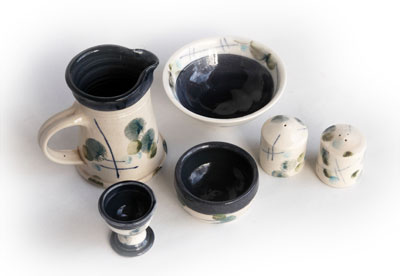 Madeleine and Grattan both became skillful at the 'marbling' effect and Madeleine even went on to win an award for one of her pieces at an exhibition in Munich. Other forms of decoration that were commonly used are which are still in use today are slip trailing, in which a line of slip is used to create a drawing, and scrafitto, where lines are scratched through a coating of slip.
Many people came and went from Terrybaun Pottery over the years, including Thurloe Conolly, the painter, who spent a day in November 1950, decorating tiles and vases. Bernard Forester of the Dartington pottery and Alec Sharpe, a fellow Leach apprentice, visited and decorated. The arrival of Oisin Kelly, the Irish sculptor, to the area led to many collaborations which lasted six or seven years. In 1964, the young Pauline Bewick, stayed for many months at Terrybaun decorating many plates.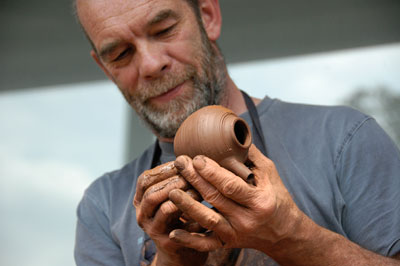 Henri Hedou, originally from France, got his first taste of Pottery when he joined his father's business straight after leaving school. Henri came to train with his uncle in 1971 and it was there that he met his future wife Fiona who was a fellow ceramics student. They soon married and lived in Paris but returned to Ireland where they found the lifestyle suited them better. When Grattan Freyer died in 1983 the Hedous took over and made some changes to Terrybaun, including modernizing the equipment.
Henri has carried on the tradition of producing beautiful slipware using the same techniques, designs and unique glazes that have made Terrybaun highly distinctive and unique. In the last twenty years, the pottery has specialized in in the making of one-off commemorative plates, which includes three peace prizes, commission works for various Governments, EU Commissions, well known political figures here and abroad, County Councils, Sports Clubs and many others.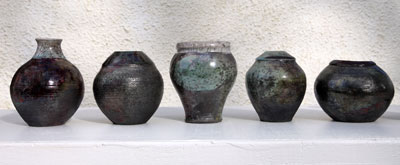 Even though modernized, in Terrybaun Pottery the traditional techniques are still very much alive. Terrybaun Pottery of today is a successful mixture of the old and new.
Henri and Terrybaun Pottery were recently featured on RTÉ's Nationwide programme, airing January 2015.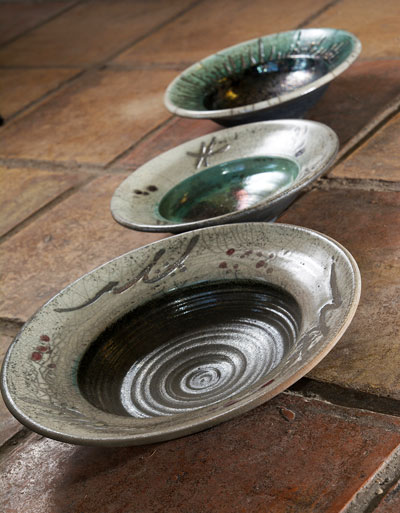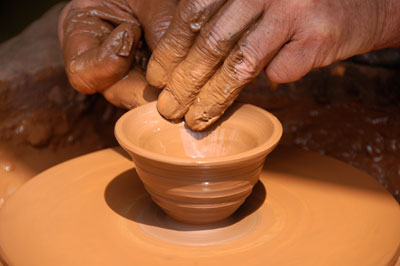 Terrybaun Pottery from Keith Heneghan on Vimeo.